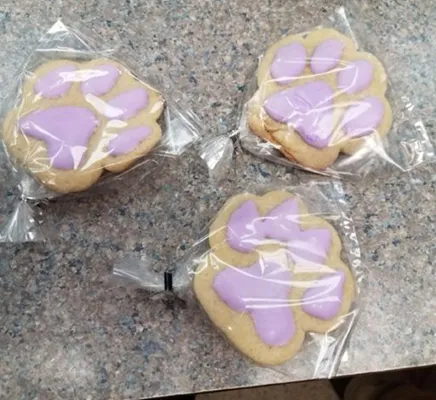 You may also Mail any checks to:
Rally for the Roses
8138 Sudley Road
Manassas VA, 20109

Privacy and Refund Policy
We have created this statement to demonstrate our firm commitment to your privacy. We do not collect personally identifying information about you when you visit our site, unless you choose to provide such information to us. Providing such information is strictly voluntary. This policy is your guide to how we will handle information we learn about you from your visit to our Web site.
If you have any questions about this privacy statement, the practices of this site, or your dealings with this Web site, you can contact us.
Information Collection, Use, and Sharing
We are the sole owners of the information collected on this site. We only have access to/collect information that you voluntarily give us via email or other direct contact from you. We will not sell or rent this information to anyone.
We will use your information to respond to you, regarding the reason you contacted us. We will not share your information with any third party outside of our organization, other than as necessary to fulfill your request, e.g. to ship an order.
Unless you ask us not to, we may contact you via email in the future to tell you about specials, new products or services, or changes to this privacy policy.
Once online payment is made, you will receive a confirmation mail regarding your payment.
Cancellation & Refund Policy
No cancellation for the donated amount by any donor will be entertained. The donation will be used for companion animals that are in need to medical treatment, and we do not compel any person or organization to donate money, however we accept donations on a voluntary basis to contribute towards Rally for the Roses.
We have a "No Refund" Policy for donations; however, we can have partial refund in case you donated an amount by mistake. Please contact us within 15 days from the date of your donation if you identify an error in the amount of payment or to report unauthorized usage of your credit or debit card.

Surveys & Contests
From time-to-time our site requests information via surveys or contests. Participation in these surveys or contests is completely voluntary and you may choose whether or not to participate and therefore disclose this information. Information requested may include contact information (such as name and shipping address), and demographic information (such as zip code, age level). Contact information will be used to notify the winners and award prizes. Survey information will be used for purposes of monitoring or improving the use and satisfaction of this site.
Links
This website contains links to other sites. Please be aware that we are not responsible for the content or privacy practices of such other sites. We encourage our users to be aware when they leave our site and to read the privacy statements of any other site that collects personally identifiable information.
Disclaimer
The Privacy Policy represents a committed effort to safeguard the security of the user information that is collected and retained on our server. Nevertheless, we acknowledge that, in spite of our committed effort, some determined individual may still develop data-mining and other methods to uncover such information and disclose it. For this reason, Rally for the Roses can make no guarantee against unauthorized access to information provided in the course of using this website.
Rally for the Roses reserves the right to make any change or update in this privacy policy.